Become the Creator you always were
"I help you remember and translate your soul mission into a highly conscious and fulfilling coaching practice."
Are you a Men's Coach recognizing yourself in terms such as 'highly sensitive', 'lightworker' and 'soul mission'?
Probably this sounds familiar too:
You have often dimmed your own light for fear of harming others;
Your masculinity regularly duels with your intuitive power;
  As a broadly oriented soul you have difficulty with focus and making choices;
  You prefer to follow your heart, but your head is still playing the leading role;
Your current reality still has energy leaks, so that your coaching practice is not yet fully in line with your highest goal.
Unfortunately, there are endless reasons why you are not (yet) able to live your highest purpose.
You can't solve this with tricks or quick fixes.
This is about deep inner work, connect to your body, learning to sail on your intuition and translating this directly into the earthly reality.
Because this is what we have to do.
My name is Sander de Zwart (1979), a highly sensitive man, partner, father, friend, mentor and entrepreneur. After a burnout in 2014, I decided to step out of the victim role and become a conscious creator. This is not something you just become and asks you to study life and yourself continuously. Within the Academy for Men's Coaches & Lightworkers you will learn what is needed for this. At least…if you're ready for that.
'Activate', 'create' and 'manifest'
Soulful Manhood & Conscious Leadership
Activate  the memory of your soul's purpose and of who you truly are.
Learning to coach intuitively (in nature)
Create the right conditions to become the best possible coach for your client.
Highly Conscious Entrepreneurship
Manifest your coaching practice at a higher level of consciousness (5D).
Keep up to date on latest spiritual teachings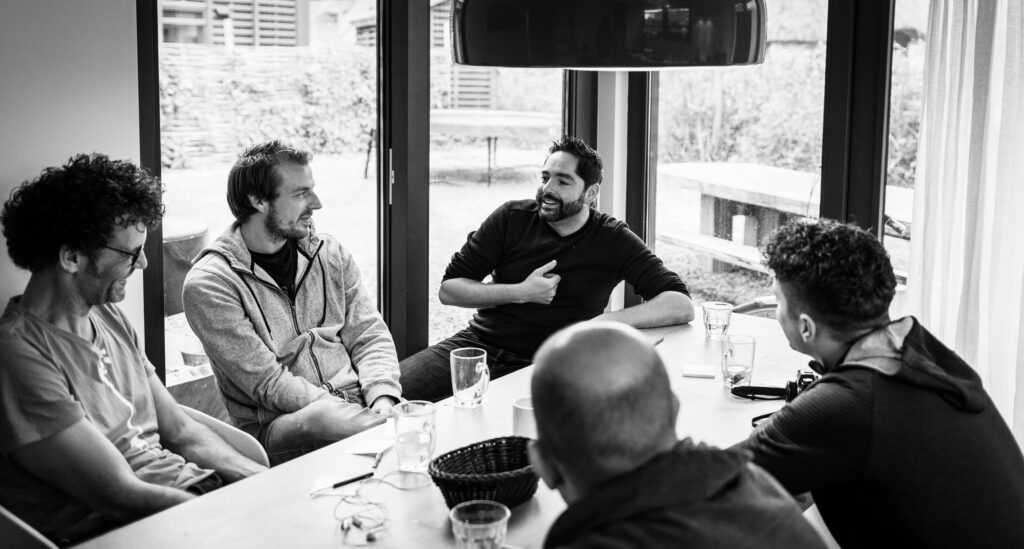 We value your privacy and will never send irrelevant information.