Become the Creator you always where
"I help you remember and translate your soul mission into a highly conscious and fulfilling coaching practice."
Are you a Men's Coach recognizing yourself in terms such as 'highly sensitive', 'lightworker' and 'soul mission'?
Probably this sounds familiar too:
You have often dimmed your own light for fear of harming others;
Your masculinity regularly duels with your intuitive power;
As a broadly oriented soul you have difficulty with focus and making choices;
You prefer to follow your heart, but your head is still playing the leading role;
Your current reality still has energy leaks, so that your coaching practice is not yet fully in line with your highest goal.
Unfortunately, there are endless reasons why you are not (yet) able to live your highest purpose. Maybe because you don't believe in it 100% yet and that's why you procrastinate, walk away and make yourself smaller. I could go on and on, but you really understand how it works. You can go through your own blockages and resistances to reach next level in your life and in your business. Yet this is easier said than done. In my own quest, various teachers came my way who helped me to make major breakthroughs. Powerful tools that I am happy to hand over to you.
My name is Sander de Zwart (1979). After a burnout in 2014, I decided to work rigorously with myself and completely transform my life.
The Academy for Men's Coaches & Lightworkers offers you a safe place to translate your soul assignment, from your already wide consciousness, into a highly conscious and fulfilling coaching practice in which you guide men in particular to the Next Level in their lives. You will learn transformative methodologies that help you heal both your own deep-seated blockages and those of your client. These include:
Outdoor Life & Business Coaching
Body-oriented therapy (including Breathwork and Healing)
Intuitive NLP, Hypnotherapy, Regression and Family Constellations
In addition, I help you to make your MISSION, vision and message more powerful and authentic and how you address your specific target group. Because only then can you attract exactly the customers you prefer to work with: those with the perfect match, ready to be helped and above all willing to invest in their growth process. Because without turnover and profit you have a hobby and not a business.
Your mentor
I am your mentor. That is, if you are willing to get the most out of your soul mission on earth. I give all my love and energy only to those who see themselves as self-reliant, ambitious, creative, mission-driven, open-minded, inspired, aware, highly sensitive and spiritual.

Are you the man who chooses from today for maximum energy, time and focus on your growth process as a man, as a coach and as an entrepreneur? Subscribe to our newsletter OR Let's meetup online over a cup of coffee>>
See the video's (in dutch) and 'activate', 'create' and 'manifest'!
Activate  the memory of your soul's purpose and of who you truly are.
Create the right conditions to become the best possible Transformation Coach for your client.
Manifest your coaching practice at a higher level of consciousness (5D), so without manipulative and no longer serving 'business shizzle'.
Keep up to date on latest spiritual teachings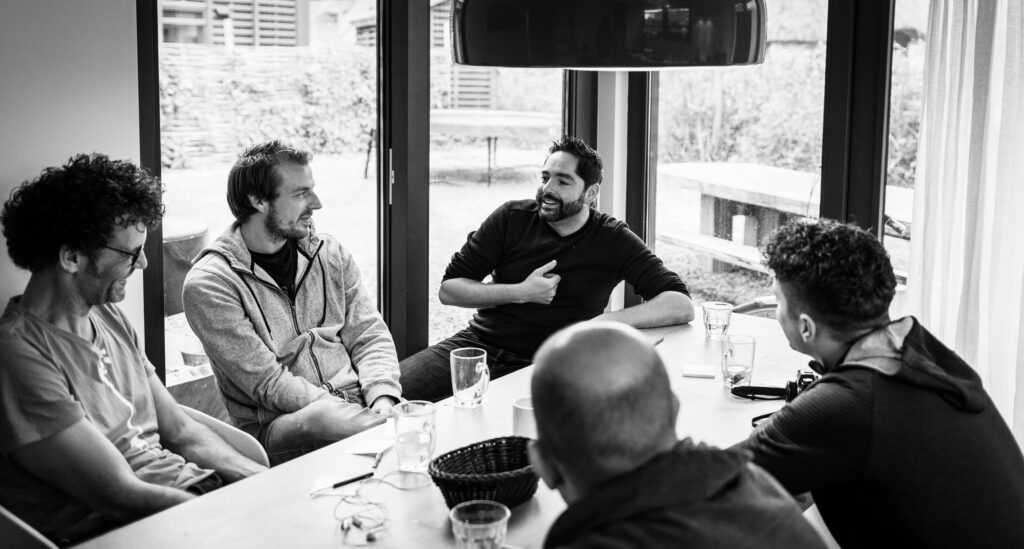 We value your privacy and will never send irrelevant information.